The sixth annual Comics x Games (formerly known as Comics vs Games) is coming your way for TCAF 2017 – And they have quit a line-up planned!
Since 2012, TCAF has partnered with the Hand Eye Society for 
Comics x Games
, fostering collaboration between the independent game and comic communities through a variety of projects, partnerships and events. Read below for more info on the the Comics x Games Jam, panels, and all of the exhibiting games!
The
Hand Eye Society
is a Toronto not-for-profit dedicated to supporting and showcasing videogames made primarily as a form of creative expression. They aim to provide exhibition opportunities, education, creative support, mentorship, knowledge sharing and inspiration to artists, enthusiasts, and the game-curious in Toronto.
RETURN OF THE COMICS X GAMES JAM!
The Hand Eye Society is proud to announce the return of the Comics x Games Jam, which pairs comic artists with game designers to create unique works of interactive digital art. First held in 2012 as part of the TIFF.nexus initiative, it resulted in great games by stellar artists like Cumulo Nimblers (John Martz, Farbs) and The Yawhg (Damian Sommer, Emily Carroll). And now, for the first time since that inaugural event, three teams once again collaborate on unique interactive projects to be showcased as part of the arcade exhibit at TCAF! Meet the teams, and check out their games in the arcade as well as their panel on Saturday!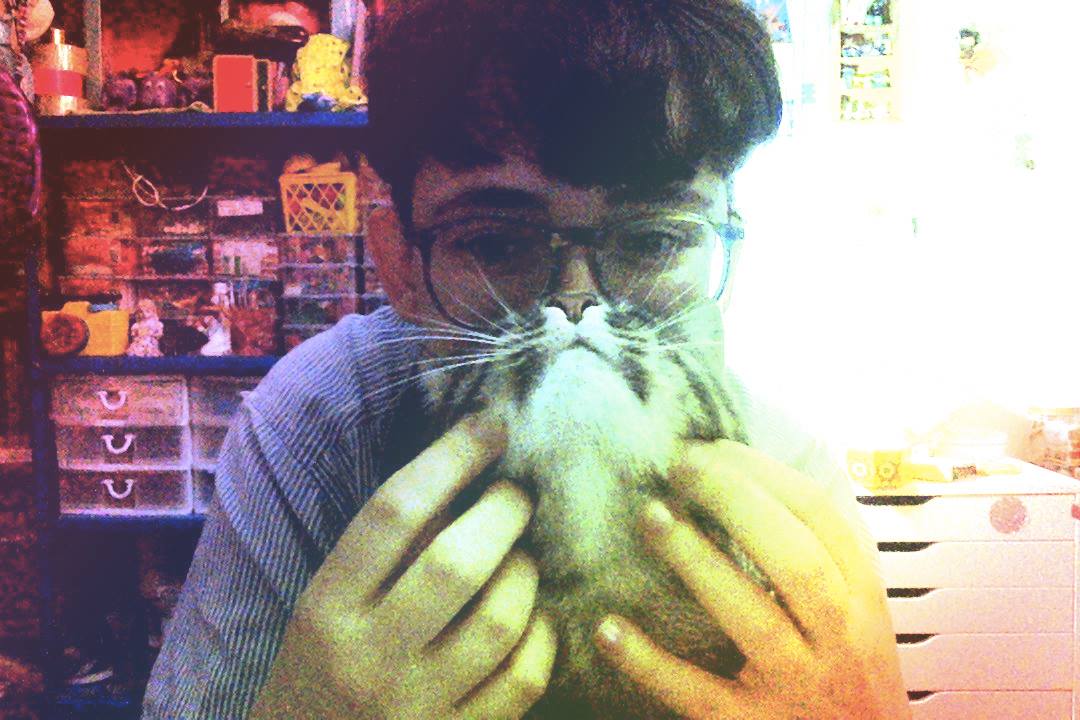 Ginette Lapalme lives in Toronto with two cats and likes to make STUFF ~ brightly coloured paintings, cartoon jewelry, doodly stickers and more (u 3 u) She is a member of Wowee Zonk, an illustrator collective and contemporary comic book anthology. A collection of her work, Confetti, is available from Koyama Press.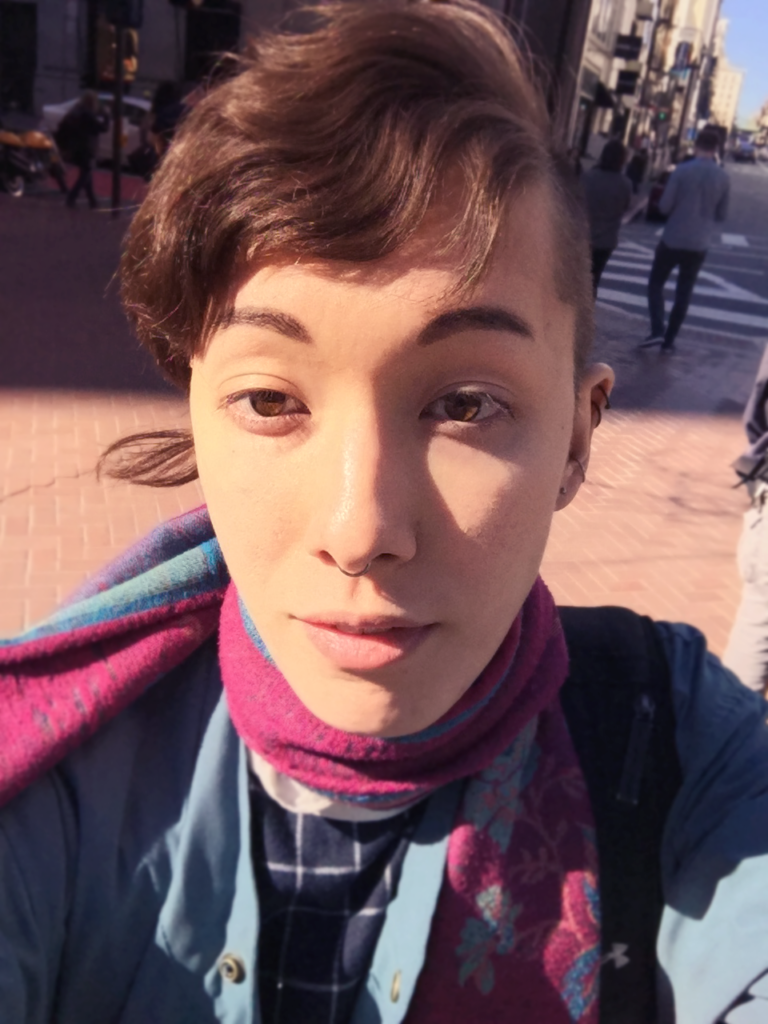 Taylor Bai-Woo, also known as From Smiling, is an artist from Toronto submerged in video games. With a fondness in her eyes she'll bring you captivating worlds for exploring an array of human experiences. At other times she'll hike you through a city of silly characters, with plenty of bad jokes along the way. In both cases, though, she dots her "i"s with good will and crosses her "t"s with hopes that you'll crack a smile or even shed a tear. She's currently a co-founder of Gloam Collective, working on their upcoming game Bravery Network! Most notably, Taylor's past works include Frail Shells, I Am Dead Where Are My Keys, Claw Champion Earth, and CHOPSQUARES. Her games have been shown at various events, both locally and internationally.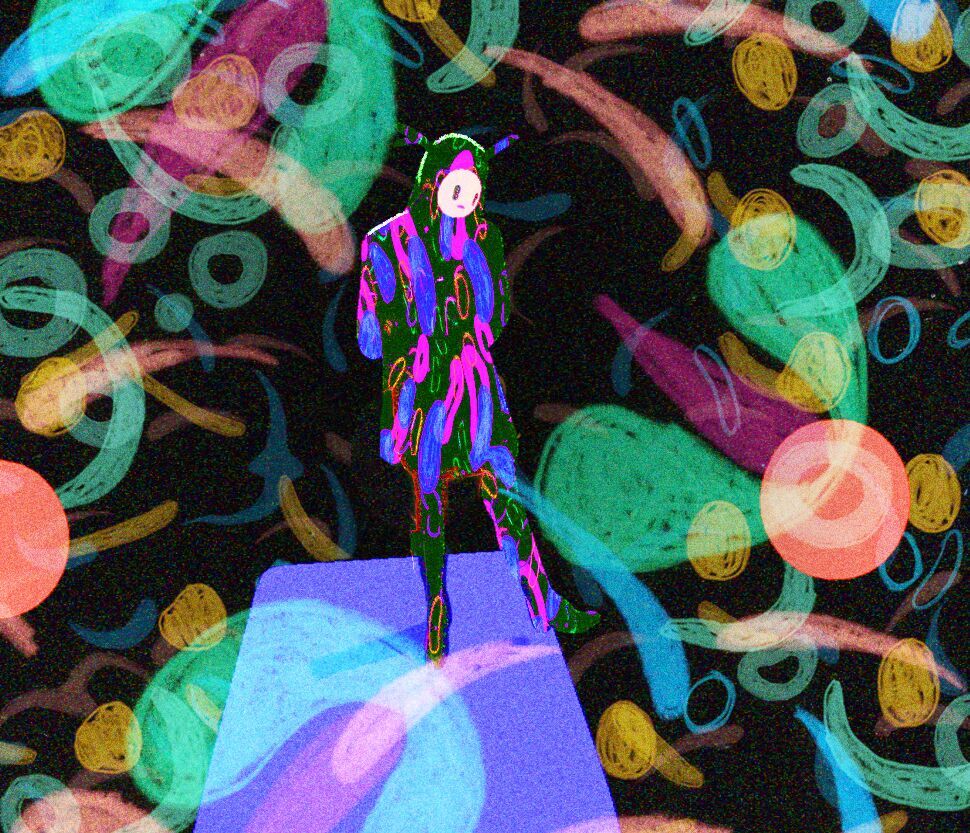 Jesse DeNobrega is an artist from the outer rings of Toronto, making comics, prints, animations and music. He is a student at Sheridan College in the Bachelor of Illustration program, recently self-published the first volume of the comic "Concentrate", and is looking forward to future explorations of interactive flowery computer worlds. Jesse's work is currently most influenced by confusion about the self, childhood apocalyptic anxieties, and the complex conflicting feelings that get stirred up while stargazing.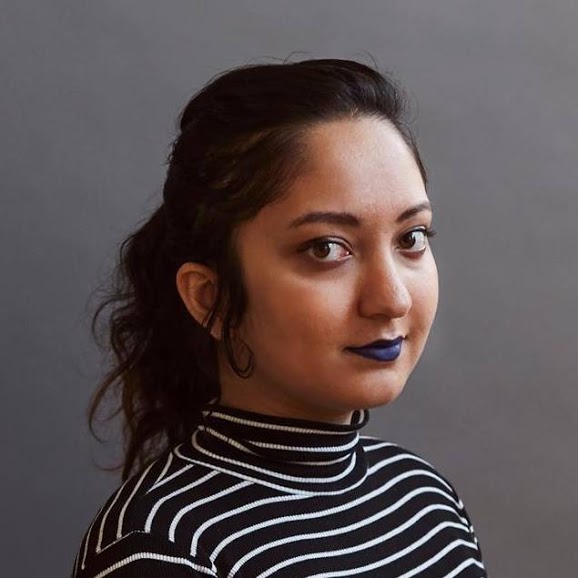 Marishka Zachariah is a game developer, designer and digital artist who partakes in many other projects involving VR, AR, UI/UX and narrative design. Her work has been showcased at ReFiG, SXSW, CES, ITP and numerous other shows across North America. As a graduate of OCAD University in the Digital Futures program, Marishka has a strong multidisciplinary background, having an immense appreciation of indie games and accompanying alternative controllers that bring strong and unique narratives, art styles and game mechanics. Marishka believes making games is intrinsic to her life, and shares this belief by teaching videogames and open-sourced hardware and software to peers of all ages.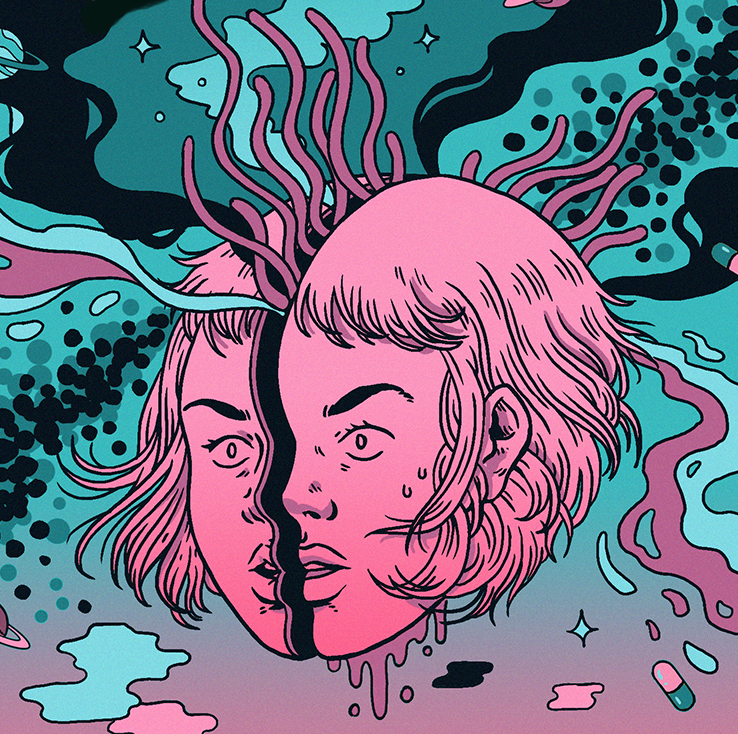 Jenn Woodall is an illustrator and comics maker from Toronto. She is a member of the Friendship Edition Collective, a group of Toronto-based artists who create comics and art. Her work is inspired by 80s anime and manga, bright colours, classic video games and fashion. She is the creator of the ongoing comic series, 'Magical Beatdown' as well as the editor of 'FIGHT! Zine.'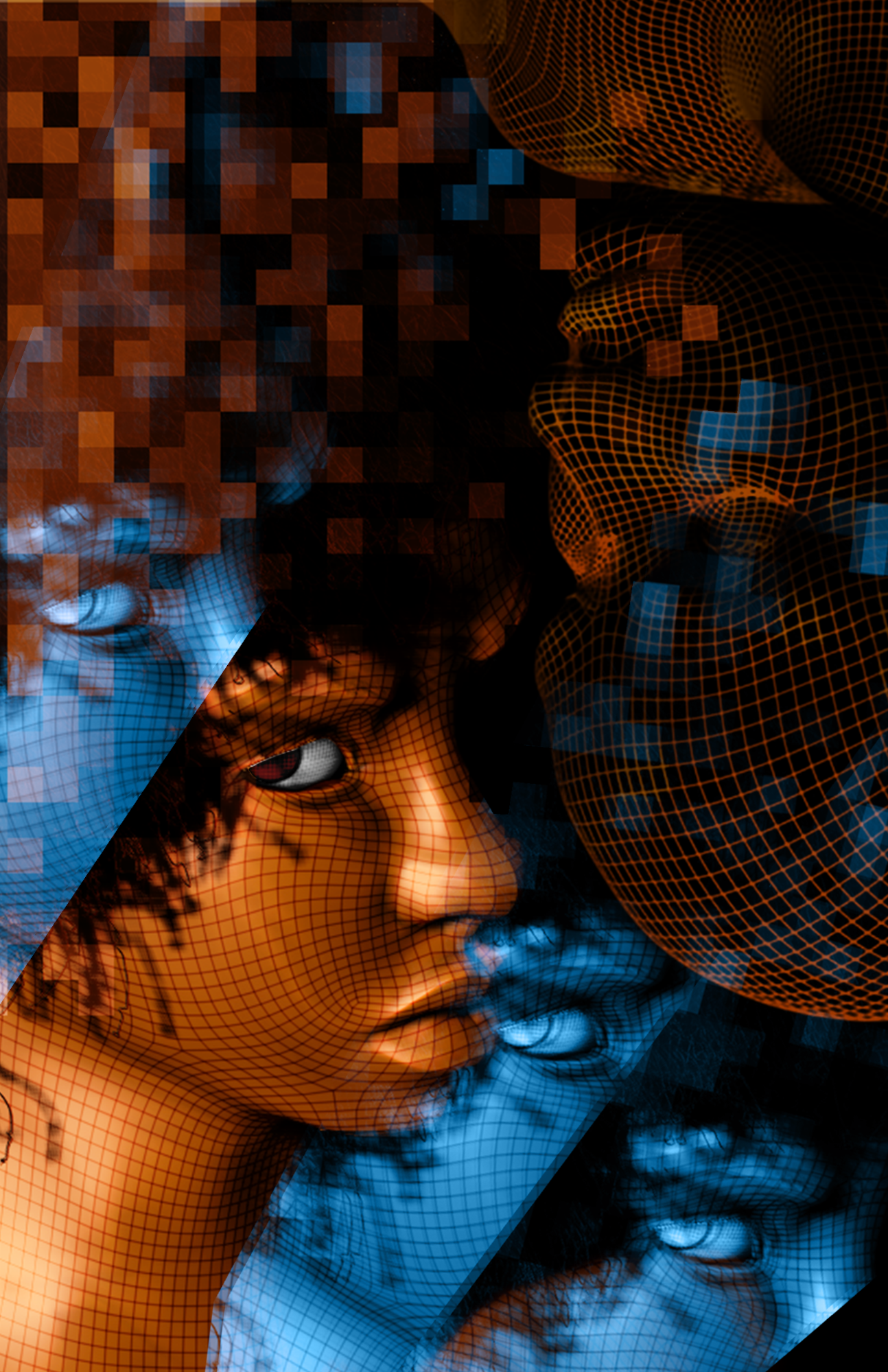 altopunk/alto89, also known as Liesl A. to human folk, is an artist, game developer, zinester, wannabe witch and all around super weird kid. Her claims to fame include a visual novel about an android lady's brain (Homo Synthetica) and a tiny make-up game parody about a bored queer babe turned cyber god (Femmepocalypse).
This jam was sponsored by the OMDC.
CXG PANELS AND SPEAKERS!
 
PANEL 1: JAMMING WITH THE COMICS X GAMES JAMMERS
Saturday, May 13
Toronto Reference Library, 789 Yonge St.
1:30 PM, Learning Centre
This panel will feature the three teams from this year's CxG Jam, who will talk about making a game together in two months, their creative process, and collaborating from different artistic mediums. Audiences will be able to play the commissioned games in the Comics x Games arcade exhibit on the second floor of the Toronto Reference Library during TCAF weekend.

PANEL 2: DETECTIVES, DEVILS AND DATE NIGHTS: A CONVERSATION WITH PILLOW FIGHT
Sunday, May 14
Toronto Reference Library, 789 Yonge St.
4:00 PM, Learning Centre

How does a video game studio manage to develop narrative-rich, beautifully illustrated visual novels, while managing to be financially sustainable, radically collaborative, inclusive, diverse, AND manage to pay everyone fairly? We welcome Pillow Fight (We Know the Devil, Rose of Winter, Ghosts of Miami) to TCAF to help us answer some of these burning questions! Operating at the intersections of comics and games, business and art, networking and community, Pillow Fight gives artists from marginalized backgrounds the freedom to channel their voices into fully-realized and critically acclaimed projects.
Also: Come check out their booth at the Comics x Games arcade on the second floor, where they'll be showing Rose of Winter, among other things!
PANELISTS:
Jo Fu – Co-founder and Boss at Pillow Fight, also the writer on Ghosts of Miami
Magnolia Porter – Creator of webcomic Monster Pulse, Creative Lead on Rose of Winter
Kim Nguyen – UI Designer for Ghosts of Miami and Hustle Cat
Priya Huq – Creator of the comic Mana, assistant writer on Starfighter: Eclipse
Moderated by Gabriela Aveiro-Ojeda – Freelancer, co-director at Dames Making Games
---
FULL ARCADE LINEUP!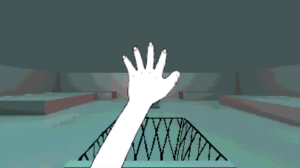 HEY GRAB ME SOME-
Ginette Lapalme and Taylor Bai-Woo
*** CxG JAM GAME ***

A faultless accumulation of all things both grocery shopping and grabbing things with your giant grabby hand.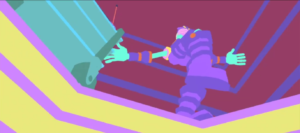 Dispirited
Jesse DeNobrega and Marishka Zachariah
*** CxG JAM GAME ***

For spirits and cryptid creatures, healthcare is difficult when 99% of the population doesn't believe you exist. Players take on the role of experimental surgeons, using their conversational and metaphysical steady hands to understand and then cure mysterious cryptids of their physically manifested existential crises, even from deep inside. A spirit surgery sim in glorious VR!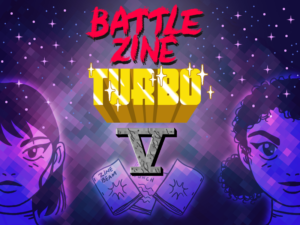 Battle Zine Turbo V
Jenn Woodall and Altopunk
*** CxG JAM GAME ***
A 2-player comic convention survival/face-off! Getting the zines on your list is already hard enough, without having to transport them back to your zine-less dystopian future for archival fame and glory.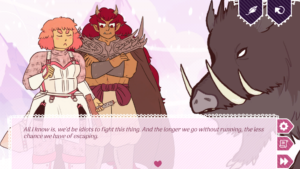 Rose of Winter
Pillow Fight Games
Washington, DC
*** SUNDAY PANELIST ***
Rose of Winter is a romantic visual novel set in a fantasy world of dragons, knights, and monsters. Rosemary is an aspiring knight with big dreams, but for now, she's doing odd jobs where she can find them. Choose a prince and help Rosemary find romance by making decisions! From the studio that brought you We Know the Devil.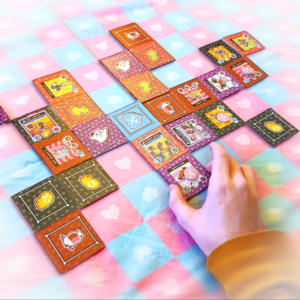 Tiny Swords SMAAASH! [Tabletop]
Brian Wolf
Portland, OR
Tiny Swords SMAAASH! is a 2-4 player Smash Bros. style board game. Each player leads a team of uniquely themed monsters into battle. Players push and shove each other's monsters around the board. The more times you shove a monster, the more damage it takes and the more spaces it flies away, pushing any other monsters in its path. Knock a monster out of bounds, and it's gone for good. Use your Captain's powers to be the last team standing!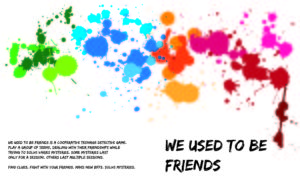 We Used To Be Friends [Tabletop]
Firestorm Ink
Toronto
A collaborative teenage detective game that's powered by the apocalypse. In the vein of Veronica Mars and Riverdale, play a group of teens dealing with their relationships, and friendships while there's a mystery going on.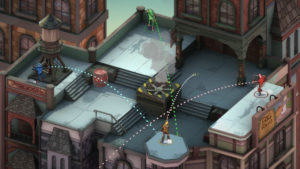 Arrow Heads
OddBird Studio
Oakville
Arrow Heads is an isometric archery battle game.  It pits you against your avian counterparts in a heated deathmatch scenario, or working together to fight the bears!  From bear traps to rocket arrows, there are five power ups that should help give your opponents the kick-in-the-pants they deserve. Join your friends on this zany 2-4 player adventure, where the chaotic moments wait around the corner.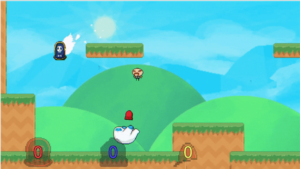 King of the Hat
Hyroglyphik
Montreal
It's a hat based game in a hat based world and if your hat gets killed you die. Whip your hat across the map to hit your friends, and then scramble to pick it back up before it gets crushed. Are you brave enough to use your life source as a weapon? Do you have what it takes to become King of the Hat?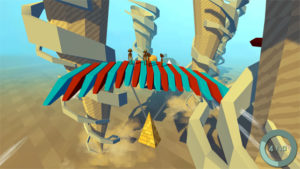 Monumental Failure
Scary Wizard Games
Toronto
Monumental Failure is a comedic and historically (in)accurate physics-based monument construction simulator! The game empowers you to recreate some of the world's most impressive architectural feats using incredible, and hard-to-believe, construction techniques. From the great ring at Stonehenge, to the genius of the ancient Roman aqueduct, will you have what it takes to re-create these feats of engineering?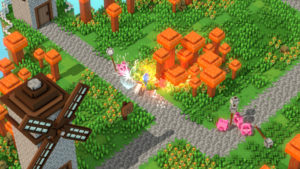 Riverbond
Cococucumber
Toronto
Embark on a journey down an enchanted river to explore an ever-shifting landscape and rebuild the passage to the Great Beyond. Riverbond is a 1-4 player local co-op action-adventure game set in a charming voxel world.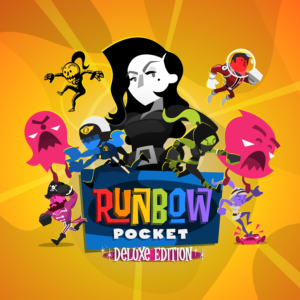 Runbow and Pirate Pop Plus
13AM Games
Toronto
Pirate Pop Plus is a super addictive, gravity-defying, score-chasing, bubble-busting, retro-style arcade game on Steam, Wii U, and New Nintendo 3DS. Pop bubbles and collect powerups to raise your score, but watch out for Bubble Pirate's gravity-switching mischief!
Runbow Pocket brings the Wii U game that you know and love to the New Nintendo 3DS eShop.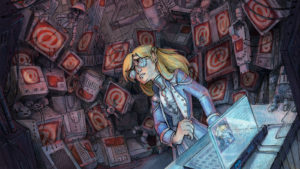 Code Romantic
Pretty Smart Games
Seattle, WA
Join the Human Defense Department's last ditch effort to save the world from sentient machines: by teaching the brightest students still alive how to hack into the brains of the enemy. Help Mina Lovelace as she follows in her mother's footsteps and tries not to embarrass herself in front of her childhood crush in the process! If you enjoy visual novels, problem solving, political intrigue and love stories, you'll love Code Romantic! Try out the preview at https://prettysmart.itch.io/code-romantic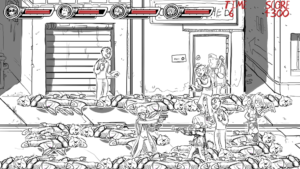 Dead Winter
Lucky Raven Games
Massachusetts
Based on the long-running webcomic of the same name, Dead Winter is a classic arcade brawler for up to four players. Choose one of four characters with unique strengths & perks and navigate your way through the city with no name!  You can learn about the characters and the backstory by reading the comic for free at http://www.deadwinter.cc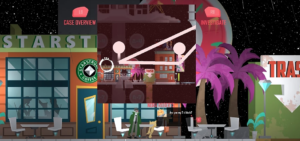 Detective Madson in Drop Dead Gorgeous
Bespoke Games
Oakville
This game is a narrative driven metroidvania platformer. The player takes on the role a down on his luck detective who must now find the ever illusive handsome man. Players can climb on everything in game. It's all about feeling like a detective and making deductions. Players must talk to various NPCs around the map to gain information, which will lead them to more information. To help them keep track of information they can make notes and connections on their map while in conversation.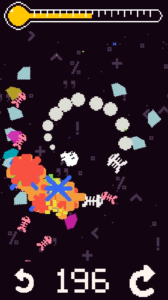 Fish Fly Fever
Froach Club
Knoxville, TN
Fish Flys are microscopic creatures that exist in the depths of Planet Overling. They've been sent on an important mission: to take out the deadly trio that has been terrorizing their home turf. Spin left or right to attack planktons with your constant stream of bubbles you leave behind. Popping planktons creates a gem for you to collect, if you collect them quickly enough you'll enter FEVER mode, granting you immense power. Defeat the bosses, get upgrades, and unlock new fish flys!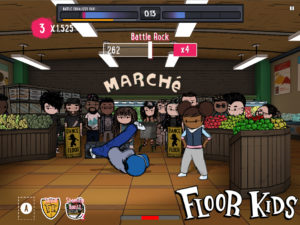 Floor Kids
MERJ Media
Montreal & Victoria, BC
Floor Kids is an upcoming rhythm and dance battle game. Guide hand-drawn bboys and bgirls through intense dance challenges. Master the game's freestyle touch controls. Recruit new playable characters, each with their own unique set of break moves. Dance to 30+ original tracks by KID KOALA. Join the Floor Kids crew today!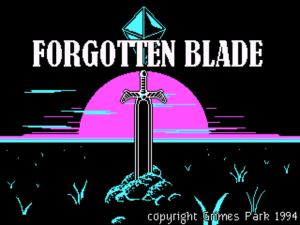 Forgotten
Sophia Park and Arielle Grimes
Toronto
A short, experimental interactive fiction game that places you within a decaying computer, where you meet the remaining population of an RPG as their world falls apart. Described by Wired magazine as "like lyric poetry," Forgotten is a quick, existential trip with the characters — and computers — we leave behind.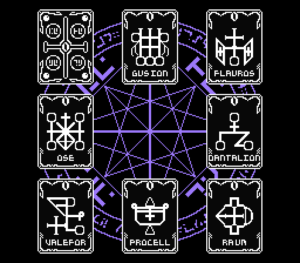 GEMETON
Hangedman Design
Ottawa
GEMETON is a fortune-telling toy/card game/mystery object, styled after mysterious Nintendo games from our youth. The player shuffles a deck of digital cards from a unique Tarot, and selects a fortune for themselves. The fortune is then told as a series of short stories detailing the player's gentle journey through the underworld, with generative text and images imparting to the player. Fortunes are saved as passwords to be recalled later.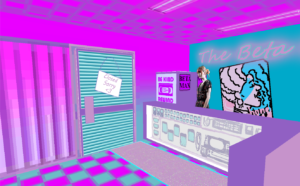 Holoscope
Magic Circle Games
Neo Vancouver
Holoscope Chapter 0 is a cybertwee adventure game where you play the role of Xena Santiago, betamax rental girl by day, fabulous hacker by night. Money is sparse and your rent is months late. If you don't come home with something tonight you'll be back to a life of couchsurfing with your cat. You've got one evening of server breaking, sweet talking, and black market deals to get what you need. Are you up to the task?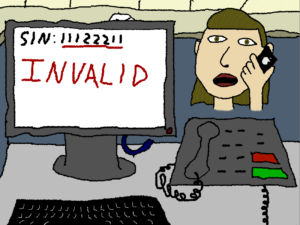 I Get This Call Every Day
David S Gallant
Brampton
A lightly filtered experience pulled from the creator's (now former) day job in a customer service call centre, made interactive in a point-and-click format. The caller needs to change his address. Ask him the security questions you are required to ask. Choose how to respond when he cannot answer them. Lose politely, or lose spectacularly; the choice is yours.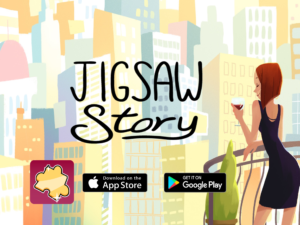 Jigsaw Story
Happy Square Studio
Toronto
Designed specifically for women 25+, Jigsaw Story is a mobile puzzle game that combines traditional jigsaw puzzles with high quality art, short stories, and music to ensure a fun and de-stressing experience for its players. Puzzle artists include Lucy Truman, the illustrator of Confession of a Shopaholic series book covers; Robert McCall, the NASA illustrator who also designed the original movie poster for 2001: A Space Odyssey; and Pascal Campion, one of the most respected independent digital artists today.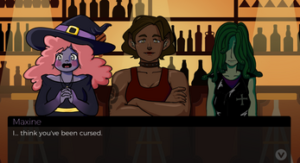 Monster Girls Gaynerations: Ghoulfriends For Life
Spooklight Games
Oakville
You're a bartender at a club frequented by monsters. One night after making a mistake, you're cursed to be a ghost forever, until four monster girls decide to try and help you break the spell. Choose between a werewolf, a slime girl, a witch or a medusa to help you. Make the right choices, and perhaps you'll find true love along the way.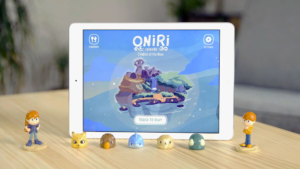 Oniri Islands: Children of the River
Tourmaline
Montreal / Genève
Oniri Islands is a 2-player collaborative adventure and exploration game, with something quite unique: the characters are two smart toys coming to life on your tablet. Once the toys are placed on the screen, you can move them to explore a gorgeous world full of wonders and mysteries. Oniri is made for adventure game lovers from 6 years old and up!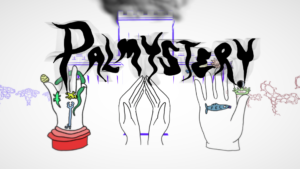 Palmystery
Paloma Dawkins
Montreal
Palmystery is a cartoon stream of consciousness game about getting lost in a world made up of disarticulated hands. It was made by Paloma as a response to the surreal sense of horror and anxiety felt during the aftermath of the USA 2016 Presidential elections.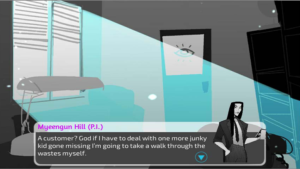 PURITY & DECAY
Achimostawinan Games
Hamilton
The year is 2262 and you're a tough as nails P.I. working in the slums of one of the last major cities in North America. Life is all missing kids and cheating spouses until a dame barges in and changes your life. Murdered sisters and flying cities, this case goes way farther than the banks of this one detective's little slum in this indigenous cyber-noir. A narrative (choose your own adventure)  detective game that let's you solve who did it. Currently in early development.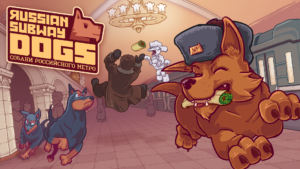 Russian Subway Dogs
Spooky Squid Games
Toronto
Every morning dozens of stray dogs make the commute by train from the Moscow suburbs to the downtown core in search of food and fortune. Russian Subway Dogs is an action arcade game inspired by the real life stray dogs of the Moscow Metro. Surviving isn't easy when you are dodging volatile vodka, rival dogs, and the rare and dangerous Subway Bear!
Coming to Mac & Windows on Steam and Itch.io in 2017.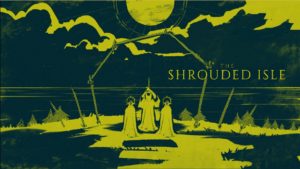 The Shrouded Isle
Kitfox Games
Montreal
The Shrouded Isle is a human sacrifice cult simulator in which you play as the high priest of a secluded island village, preparing for the awakening of a dark god by purging sinners in your community. Five families vie for power as the storms roll in and things beneath the waves threaten to wake. Play the demo and meet the art director, Erica Lahaie or @aurahack, who will sign prints and answer questions. Published by Kitfox Games, the creators of Moon Hunters.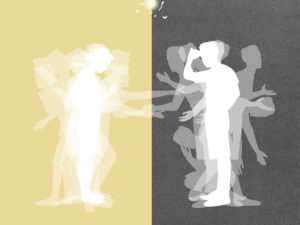 This is My Memory of First Heartbreak, Which I Can't Quite Piece Back Together
Jenny Goldstick, Stephen Betts, Owen Roberts
Brooklyn, NY
This game is a graphic memoir—it is an interactive, sequential experience centering around the author's memory of her first heartbreak. Users see a series of fragmented memory scenes, & after each they can click a "memory trigger object" to connect them to a related scene. Choice has no bearing on the outcome of this story, as the characters inevitably break up every "loop" of the game, but users can choose how to get there and learn more about the characters each time they play.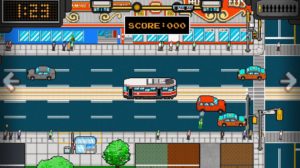 Tram-Panic!
Bitr Blok Games
Toronto
A single-player mobile game where the player plays as a streetcar operator, collecting pedestrians and dropping them off at stations throughout the level until their shift ends. Players strive to achieve a bigger score for each round, trying to overcome their high score from previous playthroughs.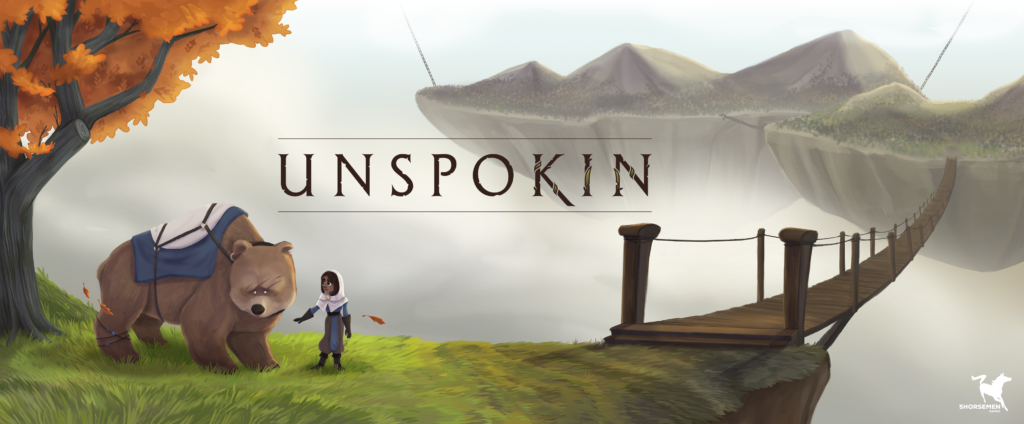 Unspokin
5Horsemen Games
Oakville
The trust-based companionship between a young mute and a blind bear are the only hope in replenishing the last habitable part of nature. Cairenn lost her capacity for speech after exposure to damaging levels of carbon monoxide; a product of the growing deforestation problem. She stumbled upon a bear trapped in a pool of toxic runoff. The two team up to stop industry's destruction in order to restore their world's former glory.
---
COMICS X GAMES CREDITS
Arcade Jury
Sagan Yee
Ken Cho
Alicia Contestabile
Jim Munroe
Kadeem Dunn
Programming Consultants
Kim Hoang
Kalervo A. Sinervo
Miguel Sternberg
CxG Jam Consultant and TCAF Liaison
Kim Hoang
Hand Eye Society Logistics Team
Sagan Yee – Executive director
Ken Cho – Tech director
Alicia Contestabile – Artist liaison
Al Donato – Social media
Kai Winter – Volunteer coordinator
CxG Founder
Miguel Sternberg
TCAF Staff
Chris Butcher
Miles Baker
Sponsor
Ontario Media Development Corporation